Venue information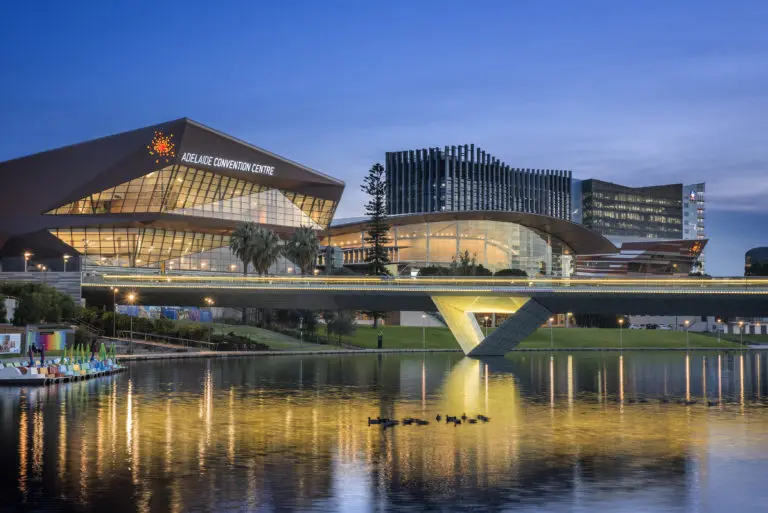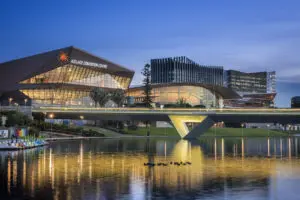 The Adelaide Convention Centre at North Terrace is conveniently located in the heart of the city centre and within the beauty of the Riverbank Precinct. The Centre comprises three independent yet integrated buildings positioned on the River Torrens: East, Central and West.
Car parking
The Adelaide Convention Centre operates two undercover car parks that are open 24/7. The North Terrace car park has 400 spaces and is accessible from North Terrace. The Riverbank car park has 370 spaces and is accessible from Morphett Road via Festival Drive. Automated payment stations accept credit/debit cards and more information on parking rates can be found here.
Disability access
If you require disability-specific facilities, please notify the ASM Secretariat by indicating this on your registration form. Access and facilities for people with disabilities are provided throughout the Adelaide Convention Centre. All car parks and buildings are wheelchair accessible.
Internet access
Free wireless internet access is provided by the Adelaide Convention Centre and a password will be provided to delegates before the ASM.
Transport
Adelaide Metro is the public transport system of Adelaide and offers a network of bus, tram, and train services. Public transport users have the option of using metrocard (an electronic smart card) or metroticket (paper ticket for single trips or day trips). If you would like assistance planning your journey around the city, you can use Adelaide Metro Journey Planner.
The historic Adelaide Railway Station is located a 2-minute walk from the Adelaide Convention Centre, and the Tram stop is just in front of the Railway Station. The free City Connector bus is an easy way of navigating around Adelaide, look out for bus 98c or 98A.
The Adelaide Convention Centre is a designated pick up and drop off point for Adelaide Free Bikes – an initiative run by the Adelaide City Council. All you need is a valid driver's licence, passport or Australian proof of age card.
Taxis can be booked for pick up or drop off from the North Terrace and Morphett St Bridge entrances.
Banking
The Adelaide Convention Centre has an Automatic Teller Machine located at the Northern Terrace entrance. There are also several ATMs on the nearby Hindley St, including Westpac, CBA, NAB, Redi, and Cashcard.
Other information
Climate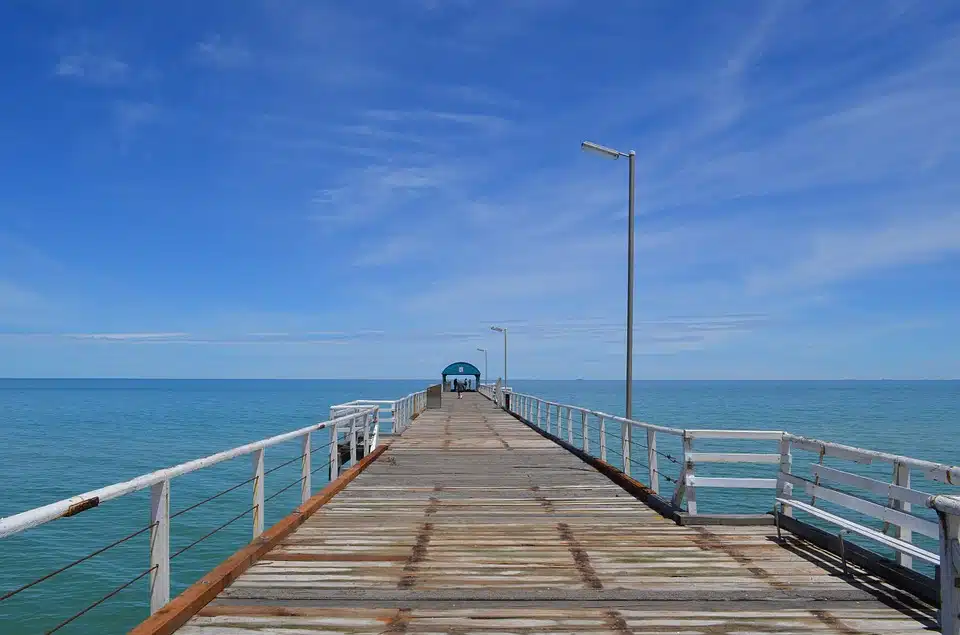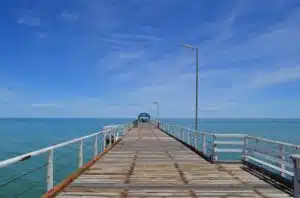 Adelaide experiences mild winters and a warm, dry summer. Spring transitions into summer at the end of November, so expect warm days between 13°C and 25°C. Adelaide enjoys the lowest humidity of any Australian city but is also known for reaching sporadic high temperatures in summer. Remember to pack sunscreen and a wide brimmed hat if you will be spending time outdoors or touring. Adelaide, with its warm sunshine, is a wonderful location for visitors to enjoy a range of activities – cycling, picnics in parks, sea-side activities and other relaxing forms of recreation.
Dress
A smart casual / business attire dress code applies for all meeting sessions. Lounge suit / cocktail dress for the ASM dinner is requested.
Liability disclaimer
In the event of industrial disruption or other unforeseen circumstances, the meeting organisers accept no responsibility for loss of monies incurred by delegates.
---
For international travellers
Passport and visa requirements
If you are planning to visit Australia to attend a business event such as a conference as a speaker, participant or attendee, (that is, you will not be working, performing, or being paid to contribute), you may be eligible for one of the following visas:
For further information about visa options, please visit the Department of Home Affairs' website: www.homeaffairs.gov.au/Trav
IT IS IMPORTANT THAT YOU CHECK YOUR VISA REQUIREMENTS WELL IN ADVANCE OF YOUR DEPARTURE DATE.
Invitation letters
Letter of invitation will not be issued for this meeting. To assist in obtaining any necessary visas that you may require, it is essential that you complete the online registration form and finalise payment in a timely manner. An official tax invoice and confirmation email will be issued to you which you will be able to submit with your visa application.
Time zones
Daylight saving begin in Adelaide on the first Sunday in October and ends on the first Sunday in April. During this time Adelaide moves to Australian Central Daylight Time (ACDT), UTC +10:30h. For international delegates, we suggest you allow at least one day in which to adjust to the time difference. Travellers crossing the Pacific will lose one day by crossing the International Date Line.
Insurance
It is strongly recommended that delegates take out adequate medical, travel and personal insurance before travelling.
Language
The official language of the meeting is English.
Money
Australia has a decimal system of dollars and cents. Exchange facilities are available at Brisbane Airport or city banks. Credit cards are widely accepted. Commonly recognised cards are American Express, Diners Club, Visa and MasterCard (only Visa and MasterCard are accepted for Conference transactions). For currency exchange rates please click here .
Electricity
The electricity supply is 240 volts, 50 Hz. The connection for appliances is a flat 3-pin plug. Most city hotels provide 110 volt sockets for shavers.
No smoking policy
Delegates should be aware that smoking is not allowed in public buildings and many hotels and restaurants throughout Australia, including the meeting venue.