Welcome to the ASCEPT 2023 Annual Scientific Meeting
On behalf of the Program Committee, we invite you to attend the ASCEPT Annual Scientific Meeting (ASM). We are looking forward to welcoming you at the International Convention Centre, Sydney from 20 – 23 November 2023.
The theme for this meeting will be: Transformational Pharmacology & Toxicology
The COVID outbreak has shown that major scientific advances enabled the world to rapidly adopt cutting edge solutions to the global pandemic and highlighted the very best of our basic, clinical and public health work. The 2023 ASCEPT ASM will look to the next transformational ideas in the pharmacology and toxicology research space – come along to hear about blue sky projects, disruptive technologies, data science solutions to clinical problems, and more!
We anticipate that there will be approximately 300 participants for the ASM including world-class experts, early career researchers and students who are all actively engaged in either academic or industrial pre-clinical and clinical pharmacology.
The ASM offers the opportunity to network with colleagues and other leading international and national scientists and academics at both social and scientific activities. A key feature of the ASM is the chance for early career researchers and research students to present their research findings in poster and oral presentation sessions. ASCEPT annual awards and prizes will also be presented at the ASM.
The program of plenary lectures, symposia and workshops, oral presentations and posters will be scientifically stimulating and lead to new collaborations and research opportunities.
We look forward to seeing you in November!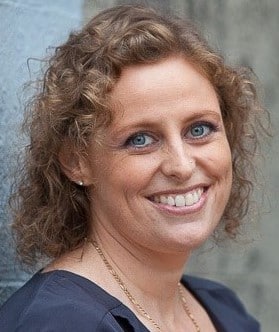 Assoc Prof Nicola J. Smith
Who should attend:

• academic and industrial scientists associated with drug discovery, drug formulation and drug
delivery research and development
• clinicians involved in the prescription and/or review of therapeutic agents
• regulatory and clinical scientists involved in drug development and drug registration, bioavailability
and bioequivalence study design and assessment, preparation and review of regulatory dossiers
• researchers in clinical pharmacy, pharmacology and toxicology
• education providers in pharmacy, pharmacology and toxicology
• students and postdoctoral fellows from Australia and New Zealand in all areas of pharmaceutical
science and pharmacy
• government agencies involved in chemical safety assessment and registration
• medical practitioners such as clinical pharmacologists, clinical toxicologists, cardiologists and
general physicians.