Scientific program
Download the preliminary program outline here
Keynote speakers
Opening keynote speaker
Prof Jeremy K. Nicholson, Murdoch University, Australia.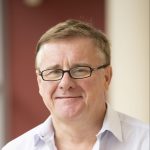 Prof Nicholson obtained his PhD in Biochemistry from Kings College (St Thomas' Hospital Medical School), London University in 1980. After a series of academic appointments as Lecturer and Reader at Birkbeck College and University College London University he was appointed as Full Professor of Biological Chemistry in 1992. He was appointed to be the University of London Established Chair in Biological Chemistry and Head of Biological Chemistry at Imperial College London in 1998. Subsequently Head of the Department of Biomolecular Medicine in 1997, then Head of the Department of Surgery and Cancer (one of the world's largest clinical departments) in 2009. In 2012 he founded and became director of the world's first National Phenome Centre – the MRC-National Phenome Center – and became the Chairman of the International Phenome Centre Network (2016). He left Imperial in late 2018 to become the Pro-Vice Chancellor for Health Sciences at Murdoch University and to direct the Australian National Phenome Center. Nicholson has authored over 900 papers and articles on spectroscopy, informatics, metabolic biochemistry, and systems medicine. His major research focus is on the development of diagnostic and prognostic molecular phenotyping and computational technologies as applied to problems in personalised healthcare, microbiome-host metabolic signalling, metabolic diseases and cancer. He is a Clarivate Highly-Cited Researcher in Pharmacology and Toxicology and Cross-Disciplinary Science.
Presentation: Molecular phenomic and systems medicine approaches to healthcare in a COVID-19 dominated world
Genes, diet, microbes and environment determine our short and long-term health risks and how we respond to therapeutic interventions. These factors also determine metabolic phenotypes that are statistically and biologically linked to disease risks and outcomes. The COVID-19 pandemic will dominate world healthcare for years and the disease causes unique acute and long term health threats. The application of phenomic based systems medicine will be illustrated with respect to the natural history of the SARS-CoV-2 virus interactions with human, tracing the journey from health to disease to long term risks and to address critical questions related to detection, severity prediction, multi-systems failure and to monitoring the recovery or long term impairment to virus exposure.
---
British Pharmacological Society keynote speaker
Prof Jackie Hunter, Benevolent Bio, UK

Jackie Hunter is a Board Director of BenevolentAI and former CE of its drug discovery and development arm. BenevolentAI unites traditional pharmaceutical development methodology with Artificial Intelligence to augment the research capabilities of its drug scientists so that they can gain new insights to increase the efficiency of medicines development. Jackie has over thirty years of experience in the bioscience research sector, working across academia and industry including leading neurology and gastrointestinal drug discovery and early clinical development for GlaxoSmithKline. She founded OI Pharma Partners in 2010 to support the life science sector in harnessing the power of open innovation and most recently was Chief Executive of the Biotechnology and Biological Sciences Research Council. She holds a personal chair from St George's Hospital Medical School, which was awarded in recognition of her contribution to bioscience research. In 2010 she was awarded a CBE in the Queen's Birthday Honours list for Services to the Pharmaceutical Industry.
Presentation: The use of AI to enhance the success and efficiency of drug discovery and development
---
APSA lecture
Prof Tina Brock, Monash University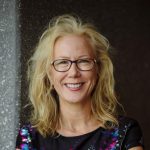 Tina Brock is Professor of Pharmacy Education and Practice in the Faculty of Pharmacy and Pharmaceutical Sciences at Monash University where she leads the team implementing an innovative approach to pharmacy training. She has previously served as the Associate Dean for Global Health and Educational Innovations at the University of California, San Francisco School of Pharmacy; the Director of Capacity Building and Performance Improvement at Management Sciences for Health; the Course Director for the MSc in International Practice and Policy at University College London; and the Director of Student Services at the University of North Carolina at Chapel Hill Eshelman School of Pharmacy. She is a Fellow of the International Pharmaceutical Federation and the American Pharmacists Association Academy of Pharmaceutical Research and Science. Tina's key areas of expertise are educational design, global health capacity building, leadership development, interprofessional models, and good tomatoes. She is porch-forward and likes getting people excited about the things she is excited about.
Presentation: Giving/taking/matching/diversifying/translating/amplifying – Is collaboration worth it?
The future of health care is patient-centred and team-based. The future of health professions education is interprofessional and technology-enhanced. Tina Brock believes that collaborations – across scientific disciplines, between institutions of higher learning, with health systems, and with innovative industries – have the potential to transform health in populations worldwide. But they take a lot of time, effort, skill, and science to work effectively. And the frustration rate is high. So, let's talk about strategies for making collaboration worth it.
---
Pharmaceutical Society of Australia (PSA) sponsored lecture
Prof Parisa Aslani, The University of Sydney  (PhD, BPharm(Hons), MSc, G Cert Ed Stud (Higher Ed)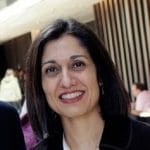 Parisa is the Professor in Medicines Use Optimisation at The University of Sydney School of Pharmacy. She has been a researcher and educator in the field of consumer medicine information and adherence for the past 25 years. Her goal is to improve quality use of medicines by patients/consumers. Her research has impacted policy and education in the healthcare sector, and at the Australian Government level, and has led to a global initiative on developing medicine information strategies for implementation at national and local levels. Parisa is a Fellow of the International Pharmaceutical Federation (FIP). She was awarded the Royal Pharmaceutical Society Pharmacy Research UK Award, in recognition of a significant contribution to the field of pharmacy research. Parisa has a career total research funding of approx. $4,000,000; this includes the competitive tender (>$1 million, 2008) in the area of Consumer Medicine Information from the Commonwealth Department of Health and Ageing managed through the Pharmacy Guild of Australia; a recent (2017-2020) NHMRC grant on Question Prompt Lists for parents and carers of children with ADHD. She has over 150 research articles; and over 180 presentations at international conferences.
---
ASCEPT lecture
Prof Sarah Hilmer, Royal North Shore Hospital; The University of Sydney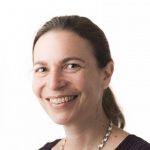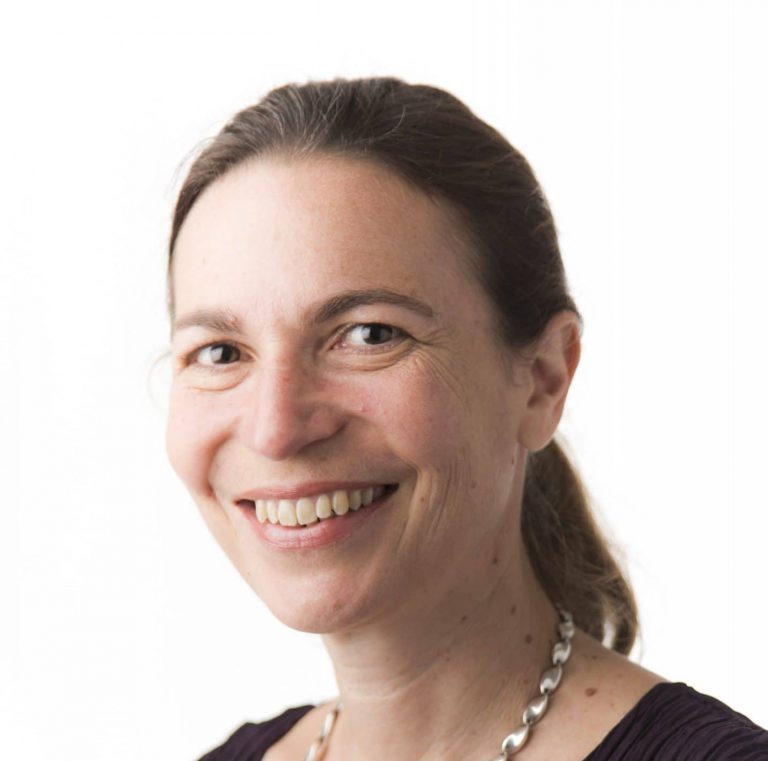 Sarah Hilmer (BScMed(Hons 1) MBBS(Hons) FRACP PhD) is head of department of clinical pharmacology and a senior staff specialist geriatrician at Royal North Shore Hospital, and Conjoint Professor of Geriatric Pharmacology at the University of Sydney, Australia. She leads a translational research program in Ageing and Pharmacology at the Kolling Institute. Her clinical, policy, teaching and administrative responsibilities include: practicing clinical pharmacologist and geriatrician; teaching medical and pharmacy students and clinicians geriatric medicine and clinical pharmacology; ASCEPT lead for Prescribing Safety Assessment; Member, Medicines Safety Advisory Committee, Australian Commission on Quality and Safety in Healthcare; Chair, NSW Therapeutics Advisory Group (TAG); Chair, NSW Health Drug and Therapeutics Advisory Community of Practice; Chair, Geriatric Pharmacology Subcommittee of the Clinical Division of IUPHAR; and Chair, RNSH/Ryde Drug and Therapeutics Committee.
Sarah has broad translational expertise in geriatric pharmacology research assessing the relationship between medication use and geriatric syndromes including frailty, falls and cognitive impairment. Her basic pharmacology research includes studies of hepatic metabolism and drug hepatotoxicity in old age and of polypharmacy and frailty. She is best known for developing the Drug Burden Index (DBI), a pharmacologic measure of exposure to medications with anticholinergic and sedative effects. She and others internationally have published pharmaco-epidemiologic evaluations of DBI, she has evaluated DBI in a pre-clinical model, has conducted RCTs of DBI as a clinical decision support tool, and implementation studies are underway in hospital and community settings in Australia and internationally. She has written guidelines and policies to facilitate deprescribing, and led the Australian 'Recommendations for a National Strategic Action Plan to Reduce Inappropriate Polypharmacy'.
---