Host destination
Perth Australia has everything you need to experience a fabulous holiday. 3000 hours of sunshine a year, friendly locals, historic attractions and relaxed alfresco dining offering world class food and wine.
There is plenty to see and do in Perth. Hop on an open top bus tour to Kings Park for spectacular views over the city; jump off and walk amongst the treetops or stop for a picnic. Watch gold pouring at The Perth Mint or marvel at one of the world's largest musical instruments at The Bell Tower. Shop in one of the many arcades or boutique stores, take a wine cruise on the beautiful Swan River, jump on the Transperth ferry to visit over 1500 species of animals at the Perth Zoo, or for something different, see Perth on a Segway Tour.
Perth offers abundant restaurants, pubs, bars, night markets, cafes, art galleries, theatre, and exhibitions. The city is also surrounded by several 'urban' villages' such as Subiaco, Leederville, and Mt Lawley, all offering a different inner city feel.
After exploring Perth city, take a day or extended trip to visit the historic Port town of Fremantle, the turquoise bays of Rottnest Island or the lush valleys full of world class wineries in the Swan Valley and Perth Hills, all within 45 minutes of the CBD. Please visit the Attractions and Activities section for things to see and do with Perth, Fremantle, and surrounds.
Perth frequently ranks as one of the world's most liveable cities. Despite its sprouting skyscrapers, fuelled by a mining boom, the city exudes a refreshingly relaxed vibe, but you'll still find plenty of big-city tourist attractions and activities. You can dine at fine restaurants, shop at stylish boutiques, browse art galleries and museums, or see some of the country's top talent at its lively entertainment venues.
Attractions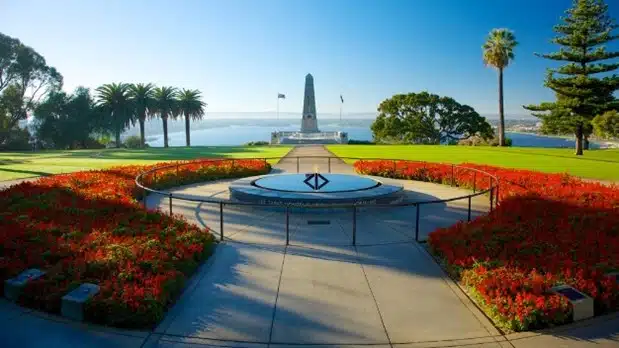 Wander through the Treetops at Kings Park and Botanic Garden
With beautiful views of the Swan River and Darling Range, Kings Park and Botanic Garden is an oasis of peace near the heart of the city. It's also one of the largest inner-city parks in the world.
Website: http://www.bgpa.wa.gov.au/
Address: Fraser Avenue, West Perth, Western Australia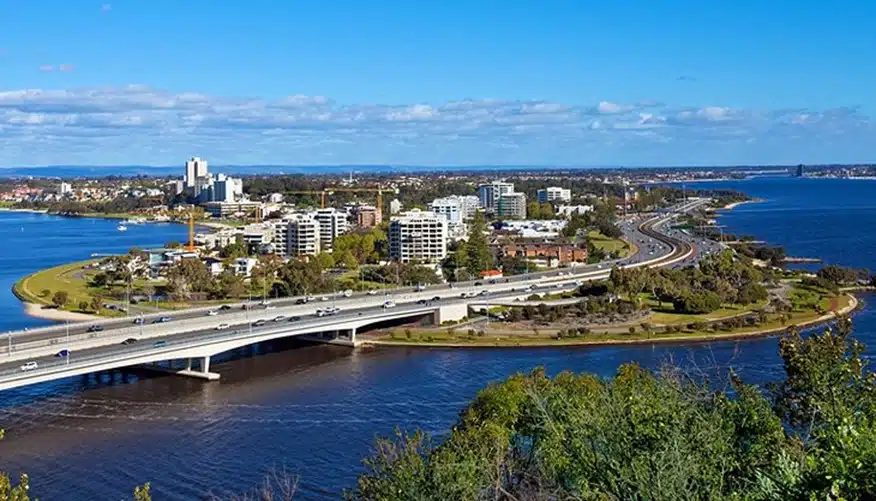 Cruise along the Swan River

Local Aboriginal people believe the rainbow serpent, "Waugal," created this winding river. To Perth locals and tourists alike, it's the perfect setting for outdoor fun. To see some of the posh houses of the riverfront suburbs, hop aboard a relaxing river cruise between Perth and the historic port of Fremantle.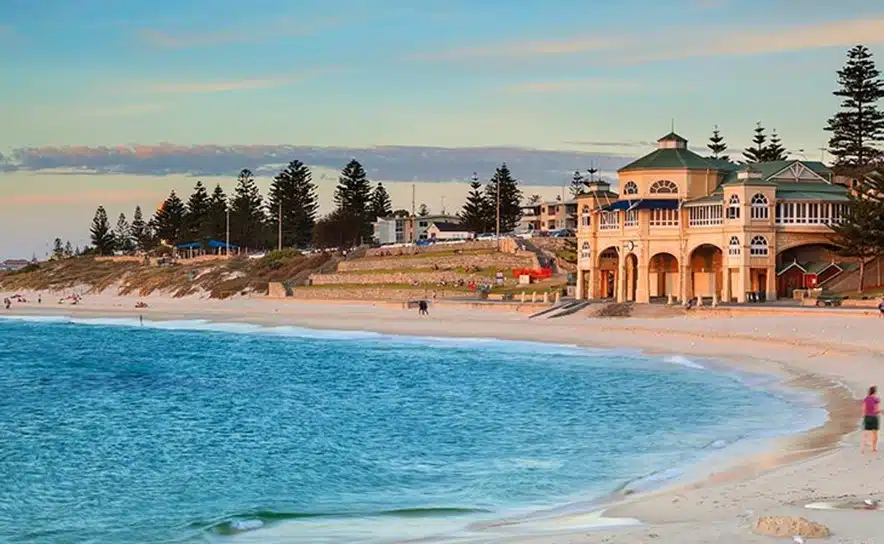 Bask on Perth's Beaches
Sun lovers can choose from a bevy of beautiful beaches in and around Perth. Less than a 15-minute drive from the city center, pine-fringed Cottesloe is one of Perth's most popular beaches, with clear waters and a thriving café culture. Port Beach is also a favorite, and City Beach has a children's playground and plenty of picnic nooks.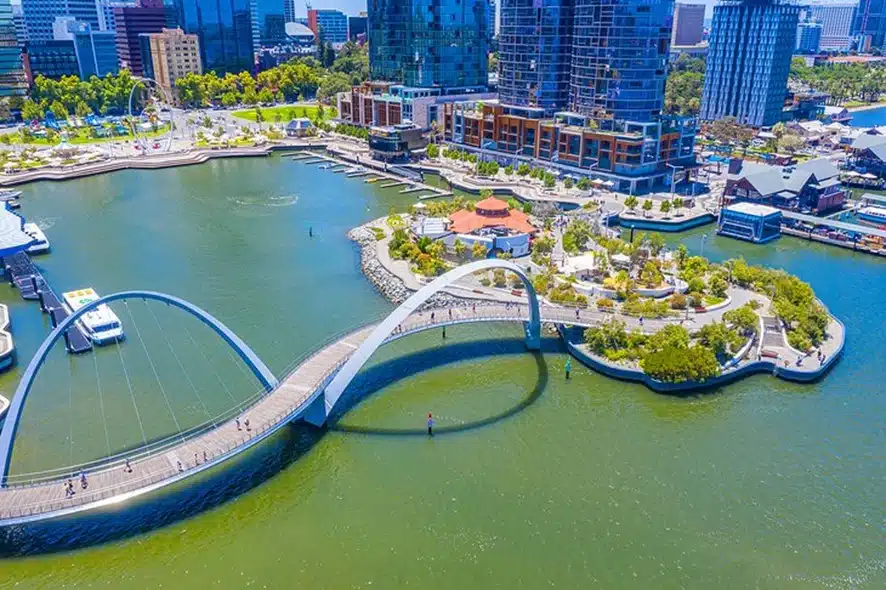 Hang Out at Elizabeth Quay
Wondering about things to do in Perth's CBD? Add a visit to Elizabeth Quay to your sightseeing itinerary. Adjacent to the city center and the Swan River, this new waterfront pedestrian precinct is a hot spot for Perth nightlife. If you're hungry, you can dine on everything from gourmet burgers and pizza to succulent seafood specialties. Live music adds to the convivial vibe.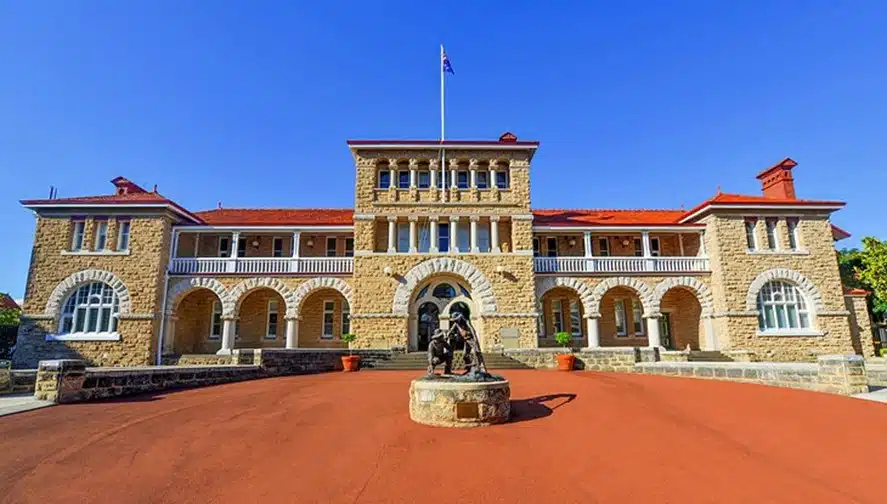 Find Your Weight's Worth in Gold at the Perth Mint
The Perth Mint offers a fascinating glimpse into the history of gold in Western Australia. The Gold Exhibition displays the world's largest coin, weighing a whopping one-tonne, as well as gold nuggets and bullion. In the 1899 melting house, you can watch pure gold being poured to form a solid bar.
Address: 310 Hay Street, East Perth, Western Australia
Website: http://www.perthmint.com.au/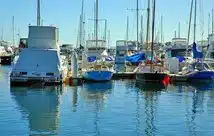 Hillary's Boat Harbour
Hillary's Boat Harbour is an expansive marina with restaurants, shops, and kid-friendly attractions.
The Aquarium of Western Australia is a top tourist draw here. You can stroll through a glass underwater tunnel and observe more than 200 species of marine animals, including stingrays, manta rays, dolphins, and sharks.
Address: 86 Southside Drive, Hillary's, Western Australia
Website: http://hillarysboatharbour.com.au/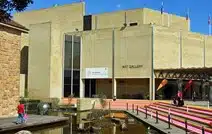 Art Gallery of Western Australia
In the Perth Cultural Centre, a one-minute-walk from the nearest train station, the Art Gallery of Western Australia houses a collection of both international and Australian art from 1829 to the present day. Special emphasis lies on works from Australia and the Indian Ocean Rim.
Address: James Street Mall, Perth Cultural Centre, Perth, Western Australia
Website: https://artgallery.wa.gov.au/