Venue information
Rydges Lakeland Resort Queenstown is conveniently located on the shores of Lake Wakatipu, boasting unmatched views across the water to some of the most majestic scenery in New Zealand. The resort is a short five minute walk from the centre of Queenstown, offering tourists the perfect home base for their adventures through the sprawling town.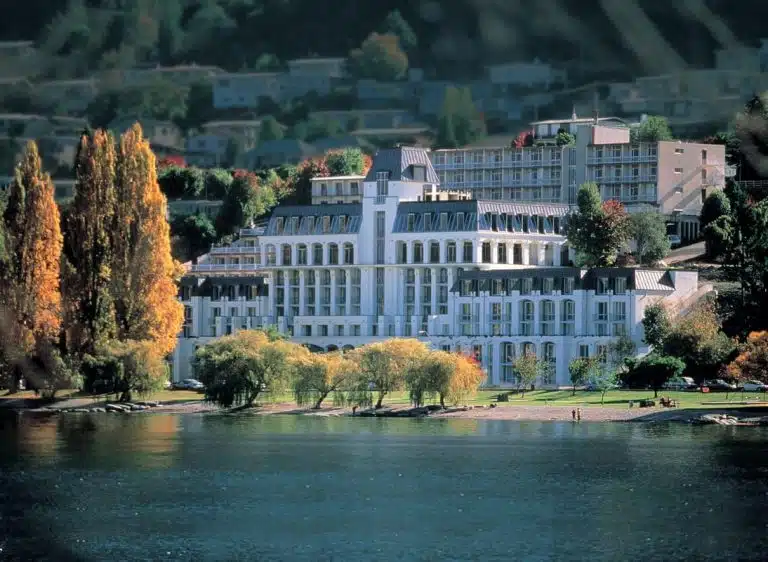 Disability access
If you require disability-specific facilities, please notify the meeting secretariat by indicating this on your registration form. Access and facilities for people with disabilities are provided throughout the venue. All car parks and buildings are wheelchair accessible.
Internet access
Free wireless internet access is provided by the resort and a password will be provided to delegates before the meeting.
Transport
Buses are the cheapest and most common form of public transport available for traveling between towns and cities. Intercity is the main provider of this service. Further public transport options are also available.
The Orbus bus service connections central Queenstown with the airport and surrounding towns for a flat rate of $2 for GoCard holders. Cash fares are $5 or $10 to and from Queenstown airport.
Queenstown Water Taxis also link the town with the Frankton arm of the lake, and costs $10 one way.
Taxis and ride share services i.e. Uber are also available to get you to and from your destinations in Queenstown.
Other information
Climate
New Zealand's climate is relatively temperate year-round, with the hottest months being December, January and February and the coldest being June, July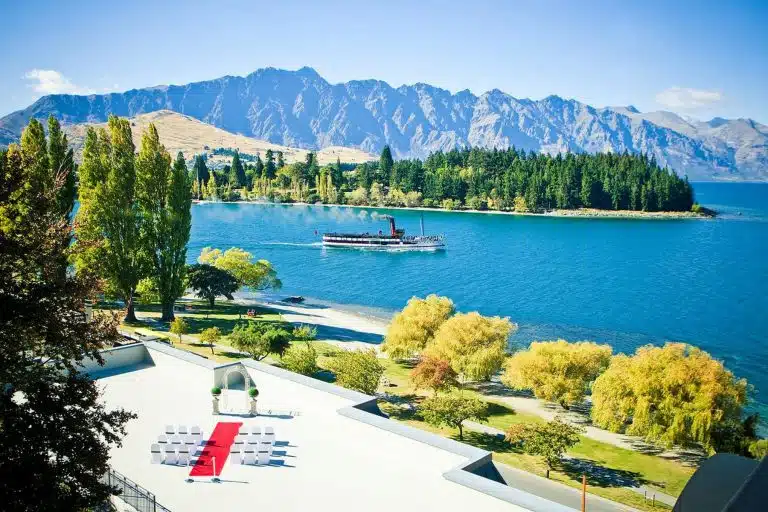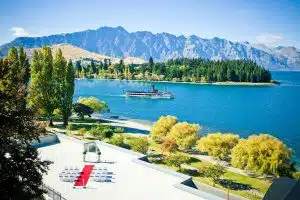 and August. An average daytime temperature in summer ranges from 20-25 degrees Celsius and winter ranges from 12-16 degrees Celsius.
Summer and winter temperatures only vary by about 10 degrees, making New Zealand an ideal holiday destination all year round.
Dress
A smart casual / business attire dress code applies for all meeting sessions. Lounge suit / cocktail dress for the meeting dinner is requested.
Liability disclaimer
In the event of industrial disruption or other unforeseen circumstances, the meeting organisers accept no responsibility for loss of monies incurred by delegates.
---
For international travellers
New Zealand is a small country, with a population of just over 4 million people. Similar in size to Great Britain or Japan, New Zealand is gloriously uncrowded.
Traveling to and from New Zealand is easy, with many international connections available. To see connection options, please view the below PDF.
Passport and visa requirements
The New Zealand Government has introduced a new travel requirement for some visitors and transit passengers. The New Zealand Electronic Travel Authority (NZeTA) is effective from 01 October 2019.
You may be travelling on a passport that will require either a visa or an NZeTA in order to enter New Zealand.
If you are travelling on a New Zealand or an Australian passport, or hold a valid visa to enter New Zealand, you will not require an NZeTA.
If you do require an NZeTA, you must apply for this prior to departure. Approval can take up to 72 hours, so apply online now.
It is important to note that valid documentation is required prior to boarding your flight to New Zealand.
If you do not fit one or more of the above, you can apply for a Visitor Visa. For more information, visit the Immigration website.
IT IS IMPORTANT THAT YOU CHECK YOUR VISA REQUIREMENTS WELL IN ADVANCE OF YOUR DEPARTURE DATE.
Invitation letters
Letter of invitation will not be issued for this meeting. To assist in obtaining any necessary visas that you may require, it is essential that you complete the online registration form and finalise payment in a timely manner. An official invoice and confirmation email will be issued to you which you will be able to submit with your visa application.
Time zones
New Zealand's two main islands, North Island and South Island, both lie within the same time zone. New Zealand Daylight Time is UTC +13, so we suggest that international delegates allow at least one day in which to adjust to the time difference. Travelers crossing the Pacific will lose one day by crossing the International Date Line.
Insurance
It is strongly recommended that delegates take out adequate medical, travel and personal insurance before traveling.
Language
The official language of the meeting is English.
Money
New Zealand has a decimal system of dollars and cents. Exchange facilities are available at Queenstown airport or city banks. Credit cards are widely accepted. Commonly recognised cards are American Express, Diners Club, Visa and MasterCard (only Visa and MasterCard are accepted for meeting transactions). View currency exchange rates.
Electricity
The electricity supply is 240 volts, 50 Hz. The connection for appliances is a flat 2 or 3-pin plug. Most city hotels provide 110 volt sockets for shavers.
No smoking policy
Delegates should be aware that smoking is not allowed in public buildings and many hotels and restaurants throughout New Zealand, including the meeting venue.